We eat"七草粥(ななくさがゆ)" on the morning of January 7th in Japan.
なな means seven, くさ means grasses/herbs, and がゆ(かゆ) means rice porridge.
Therefore, 七草粥 means the seven herb rice porridge.
In addition, seven herbs are as below.
セリ:water dropwort
ナズナ:shepherd's purse
ゴギョウ:cudweed
ハコベラ:chickweed
ホトケノザ:henbit
スズナ:turnip
スズシロ:daikon radish
The purpose of eating the seven herbs rice porridge is to protect oneself against evils and invite good luck and longevity by eating the seven herbs that endure the cold winter.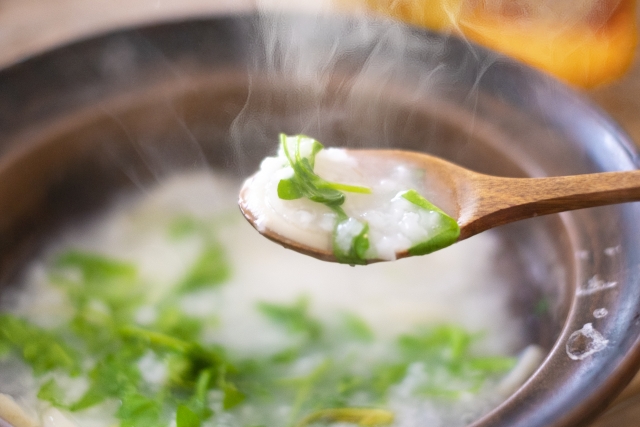 ===================
NS Global Agency Japanese Language/Culture class
TEL: +81-50-5309-3846
Mail: contact@nsglobalagency.com
Homepage:https://www.nsglobalagency.com/
Facebook: https://www.facebook.com/nsglobalagency/
Instagram: https://www.instagram.com/nsglobalagency/
#作文 #小論文 #受験作文 #中学受験 #高校受験 #大学受験 #AO入試 #湘南 #鎌倉 #逗子 #葉山 #横須賀 #オンライン #海外 #Japanese #language #日本語 #自学 #自習 #英語 #英会話 #Trial #lesson #shonan #zushi #kamakura #hayama #yokosuka #Scratch #Python #C言語 #帰国子女 #海外在住